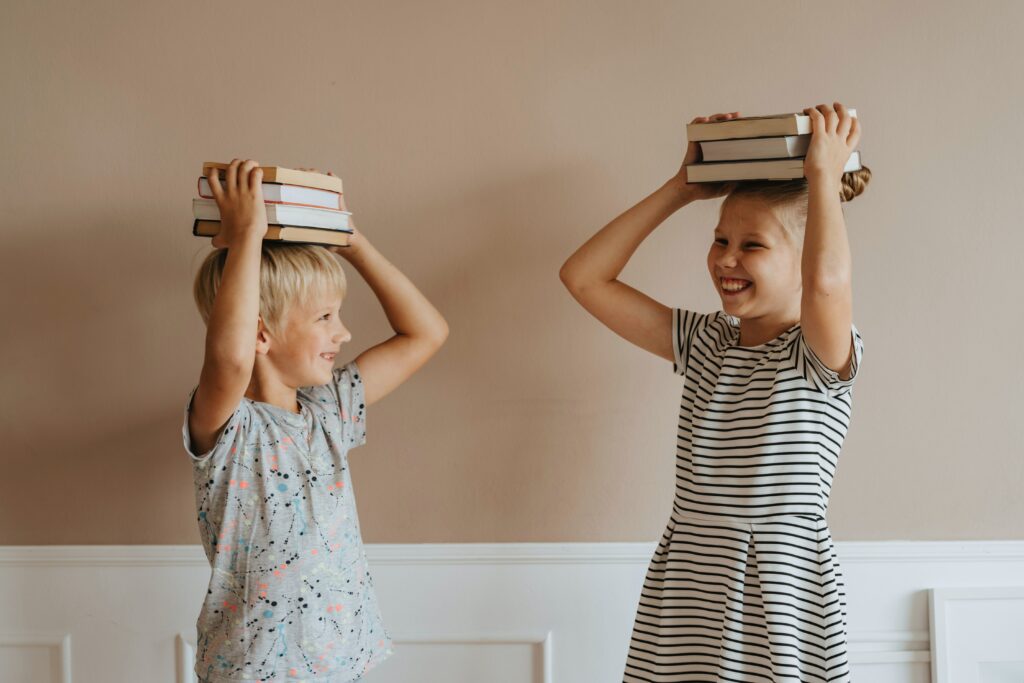 As we get ready to go back to school, many of us are planning our children's fall schedule. We know school takes up most of their day, but we also know extracurriculars have benefits. As you look at your options for fall, know that ballet for kids it the perfect back to school activity.
Why? Perhaps the most important benefit, it gets kids moving! That's right, movement is an important part of a healthy school year. In fact, movement helps improve their overall cognitive development.
Why Ballet Is Perfect For Back To School
As busy parents, we know how hard it can be to commit to yet another activity. However, we also know you want to help your child develop and have a wonderful year. Choosing ballet is a great way to help your kids have a wonderful academic year.
Ballet offers immense benefits including:
Ongoing regular movement
Learning to follow instructions and directions
Improved coordination, motor skills and balance
Ballet improves confidence and comfort in public
Children learn self-discipline and internal motivation
Improved cognitive development
All the above are excellent for overall wellness as well as for schooling. Having scheduled exercise and activity is a great way to ensure your child is getting the physical movement needed even during long school days.
Be sure to read Five Reasons Children Should Take Ballet to learn more.
The Benefits of Ballet For Kids At The International Ballet Academy
As you read above, there are immense benefits to taking ballet. However, how do you squeeze ballet classes after school, after work, with dinner, and evening homework? Let's not forget the time spend commuting to ballet during rush hour.
At the International Ballet Academy, we recognize how busy families are. We know the importance of ballet. We know the amazing benefits and want everyone to have access to quality dance instruction.
For that reason, we designed our professional ballet academy to be easily accessible to busy families.
"The International Ballet Academy is an online professional ballet school that brings the highest caliber of classical ballet training through a state-of-the-art platform. With expert faculty and staff on our team we deliver world renowned training to each student in an efficient and cared for manner."
You get all the benefits of ballet without the commute. Your child will have access to quality, professional instruction right from the comfort of your own home.
Can My Child Really Benefit From Online Ballet?
Yes! At the International Ballet Academy, we are not simply dancers recording some basic ballet moves. Our instructors are all professionals. Our classes are a combination of synchronous lessons, and asynchronous lessons.
Children are not left to just attempt to mimic what they see on a video. Our instructors provide quality lessons for classical ballet training.
Ballet is a beautiful form of dance and art. However, to be done well and safely, one must master each level before moving to the next. Unlike random videos online, our academy ensures students are truly learning each level and step of ballet.
What Ballet Classes For Kids Do You Have This Fall?
As you get ready to head back to school, we offer classes from your youngest preschooler through a caregiver and me class up through high school and beyond!
The International Ballet Academy is truly designed to provide ballet to all ages.
Our classes include:
Dance with Me: Parent and Child Classes – Both baby/toddler and preschool level
Adaptive Ballet – All Ages: Ballet curriculum designed to be adaptive to all needs.
Primary Ballet Age 6-8
Ballet Levels 1, 2, 3, and 4 – Ages 6-8 and beyond based on skill level
We even offer Adult Beginner Ballet and Intermediate
You can learn more by reading our Levels, Classes, and Curriculums page.
Ballet makes the perfect back to school activity because it is so important to keep your kids moving. Ballet is unique in the benefits it offers in terms of improved coordination, balance, and cognitive development. We know you are ready to help your child achieve their best potential. We're here to help through our unique and professional ballet instruction.