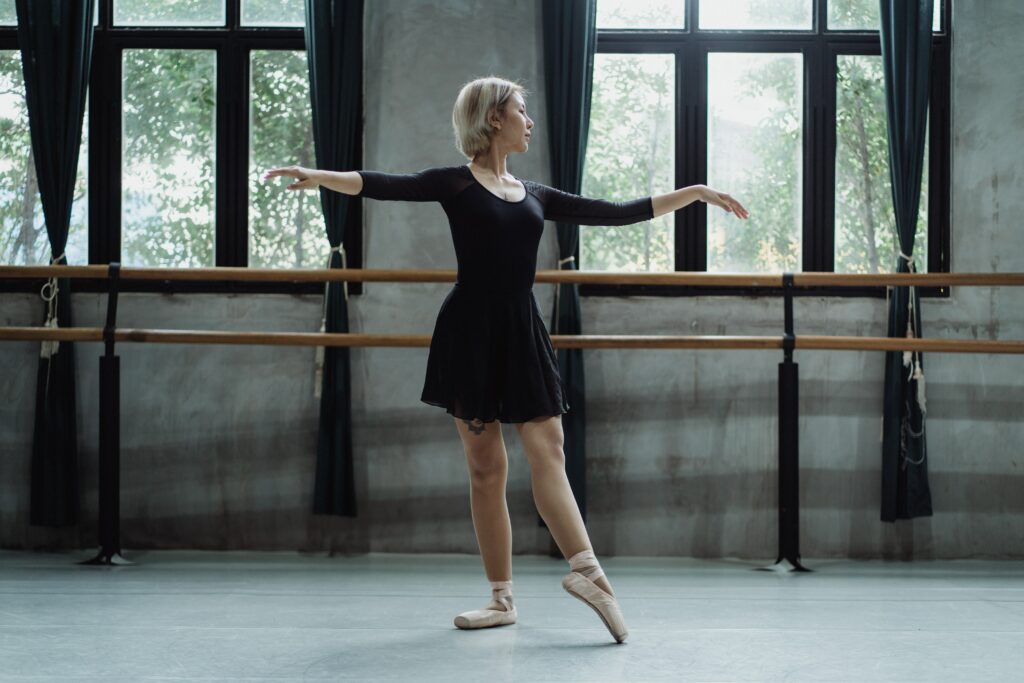 Whether you're an experienced dancer or looking for an adult beginner ballet class, finding a dance studio might seem challenging. It's likely you've searched, "find a dance studio near me" but with all the results it's hard to navigate the results.
With the International Ballet Academy, you can always find the perfect dance studio close to home. How? It is a fully online academy staffed by experienced, professional dance instructors. When choosing an adult dance studio, there are a few things to keep in mind.
Here are tips for finding a dance studio near you:
#1: Consider Location
If you're an experienced dancer, you know how important consistency is while training. If you're new to dance, consistency is vital to mastering new skills. When choosing a dance studio near you, location is key.
If it's far away, it's more difficult to be consistent in your training. You need a dance studio which makes it easy to stay consistent.
Why the International Dance Academy? You cannot get a more convenient location than your own home! With the International Dance Academy's professional dance instructors, you can train consistently in the comfort of your own home.
Whether you're looking for a convenient and safe studio due to Covid-19 or because of a busy schedule, the convenience is unmatched. We're not a studio designed for in-person instruction that quickly switched to an online format. We're a studio designed from the ground up to provide in-person quality training and guidance in an international online platform.
Many adult ballet students take classes on evenings and weekends. For evening classes, rush hour tends to be a challenge. For students taking classes on the weekend, the commute cuts into valuable family time, relaxation, or typical weekend errands. With an online format, you'll spend no time commuting and every moment set aside for dance focused only on training.
#2: Choose A Studio With Professional Dance Instructors
Regardless of which studio you choose, each dance instructor likely has an extensive background in dancing. However, being an experienced dancer does not always mean being a professional dance instructor.
A professional dance instructor has not only mastered a variety of dance skills, but they also have the knowledge of how to teach you how to master those skills. When choosing a dance studio near you, it's important you have access to professional dance instructors.
We've partnered with experienced dance instructors to teach but also design this entire ballet program. Whether you're an experienced dancer or new to adult beginner ballet, our instructors will help you master the next skill set in your training.
You can learn more about our faculty and staff here: Our Instructors
#3: Look For A Studio That Understands The Benefits Of Adult Ballet
Taking an adult ballet class is about having fun and skill development. It also has significant benefits in many areas of your life. It's important to choose a studio and instructor which understand these benefits. This ensures they focus on a truly holistic and engaging class.
The benefits of adult ballet include but aren't limited to:
Building strength
Increase endurance
Better flexibility
Improved posture
More coordination
Gain more energy
Better cognitive function
More confidence
Clearer mind
In addition to having fun and building dance skills, ballet can provide numerous benefits to impact every area of life. When your studio understands this, they are better able to focus on the holistic aspect of ballet rather than simply showing you a new skill. Our professional instructors take their time to break each skill down to ensure you master it before moving on to a new level.
Be sure to read 10 Benefits Of Adult Beginner Ballet to learn more.
#4: Look For A Convenient Class Schedule
As mentioned above, consistency is key when it comes to adult ballet training. Choosing a studio with a variety of scheduling options makes it easier to stay consistent with your training. With the unique International Ballet Academy synchronous and asynchronous ballet classes, you can easily fit classes into your busy schedule.
Being a busy professional, overworked parent, or hardworking student doesn't need to mean no time for passion and hobbies. You can easily find time to regularly train whether you're an experienced dancer or new to adult ballet.
When searching, "finding a ballet studio near me" it's so important to find one which truly fits your location, schedule and convenience needs. You also need quality via well educated and experienced dance instructors. At the International Ballet Institute, you can rest assured our studio provides all these things and more!
Ready to get started? Register today!