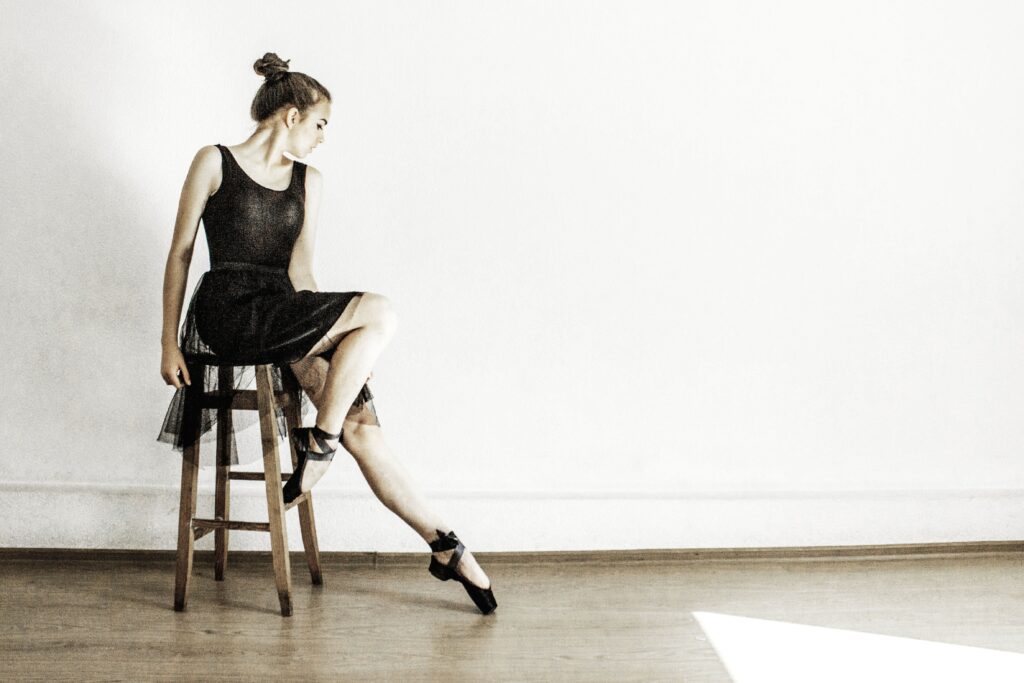 Deciding to take and adult ballet class, or signing your child up for a class, can be a wonderful thing. However, with so many options, how do you choose from all the dance schools? Is it important to choose a dance school with professional level dance classes?
When choosing a dance school, there are several important things to look for. Some of the most important things in choosing a dance school include:
Flexibility in scheduling
Professional dance instructors
Classes organized by skill level
Classes for toddlers, children, adolescent, special needs, and adults
Flexible payment options
Convenience of location
While there are many dance schools, not all offer professionally instructed dance classes. At the International Ballet Academy, all our classes are taught by professional instructors. As for location, it could not be more convenient as the classes are held right in your own home!
Be sure to read Finding A Dance Studio Near Me to learn more about choosing a dance school.
Learn more about the benefits of professional instructors:
The Benefits Of Professional Dance Classes
There are significant physical, mental, social and emotional, and cognitive benefits to taking dance classes. These benefits are more profound when you take classes at a dance school with professional instructors.
Professional instructors know how to help dance students master each skill and level properly. Dance instructing isn't simply doing a move and expecting students to copy. Professional dance instructors provide information about form, posture, and each step before and after to ensure proper muscle use.
It's important to look for professional instructors when choosing between dance schools.
Physical Benefits of Dance Classes
As with any physical activity, there are significant benefits to dance classes. One of the major benefits of dance is that it's full body exercise. This means engaging many muscle groups and building overall strength.
Physical benefits of dance include:
Greater muscle strength
Improved coordination
Better posture and spine health
More overall flexibility
Improved endurance
Better balance
When you or your child take dance classes, the physical benefits are enormous. For children, dance can set a healthy foundation for physical development, posture, and coordination. For adults, dance can provide a fun and engaging way to improve or maintain your overall physical health.
Mental Benefits of Dance Classes
Mental wellness is an important part of our overall health. Finding ways to improve our mental wellness is extremely important in our ever-busy society. Taking classes at a professional dance school ensures your instructors provide holistic classes with mental wellness benefits.
Mental benefits of dance include:
Improved confidence
A healthy release of tension
Art appreciation
Good habits and routine
Release of endorphins
Motivation and Inspiration
Movement is an important part of our mental wellness because it provides many mental benefits. Dance allows us to enjoy art while improving our mental state. Dance is a fun way to move while also developing healthy habits, routines, and motivation.
Social And Emotional Benefits of Dance
For children, dance classes are an excellent way to build social and emotional intelligence. It's also beneficial for adults looking to maintain their social and emotional wellness.
Social and emotional benefits of dance include:
Understanding and practicing respect
Improved self-worth by building confidence
Dance is a social activity – while we provide virtual classes, these dance skills last a lifetime and can be used for many social events
Improves non-verbal communication skills both expressive and receptive
It's fun! Having fun is excellent for our emotional health
Taking a dance class is a great way to improve our overall wellness. It teaches us the value of hard work in a way that's fun and engaging. It's easier to stay on track with an activity when we're able to enjoy it.
Cognitive Benefits of Dance Classes
As you've already seen, dance provides a wide array of physical and mental benefits. It also provides significant cognitive benefits which is excellent for kids' growing minds, and maintaining our cognitive skills as we age.
Cognitive benefits of dance include:
Overall improved cognitive function
Improved motor planning
Better coordination
Understanding patterns through rhythm and choreography
Practice mastering a skill
Promotes neurological development, especially in young children
Improve focus, concentration, and memory
Transferable skills like timekeeping, patterns, dedication, and discipline
These skills are excellent for young and school-aged children. Dancing improves their overall cognitive development and provides skills children can use during academics. For adults, dancing helps us to keep our mind sharp and continue to use our cognitive skills as we age.
Choosing A Dance School
As you can see, there are significant benefits to working with skilled dance instructors. You read above about everything to look for in a dance school. The International Ballet Academy offers all the most important things a professional dance school needs to offer, and more!
We offer classes from toddler through adult, varying skill levels, and adaptive ballet. Ready to get started reaping the many benefits of dance? Be sure to learn more about all the classes we have to offer.