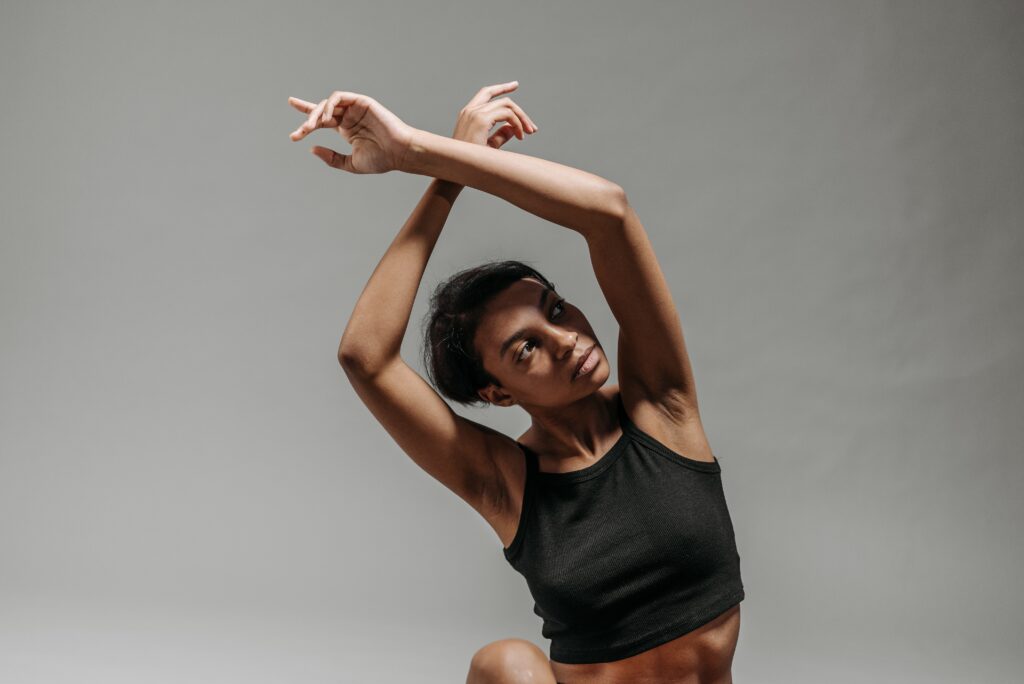 Many adults dance whether professionally or recreationally. For those who dance, they'll easily tell you about the benefits they experience. Many find dance helps them stay fit, keeps their stress levels low, and keeps them feeling young. However, scientific research is now finding hard evidence of the neurological benefits of dance.
In fact, dance is now being used as part of treatment for neurological conditions like Parkinson's disease. "There's no question, anecdotally at least, that music has a very stimulating effect on physical activity," says Daniel Tarsy, MD, an HMS professor of neurology and director of the Parkinson's Disease and Movement Disorders Center at Beth Israel Deaconess Medical Center (BIDMC). "And I think that applies to dance, as well."
We know the anecdotal experiences, but what about evidence?
The Science Of Movement And Neurological Benefits Of Dance
Dance is certainly not new. However, research into dance is relatively new. As we learn more about neurological health, some researchers became interested in the complex mental coordination required by dance.
A Columbia University neuroscientist posited in a 2008 article published in Scientific American magazine that dance is a "pleasure double play." That is, the synchronizing of music and movement provides double stimulation.
Music is known to stimulate the brain's reward center. Dance activates the brain's sensory and motor circuits. Dance is more than just a fun activity; it has neurological impact.
In fact, the impact has even been seen on imaging. When PET imaging was used, researchers saw regions of the brain stimulated by dance. These regions included the motor cortex, basal ganglia, cerebellum, and the somatosensory cortex.
The somatosensory cortex is responsible for motor control and is involved with eye-hand coordination. The motor cortex is used for motor planning, control, and executing voluntary movement. The basal ganglia work with other regions to smoothly coordinate movement. The cerebellum integrates the input from the spinal cord and brain to plan fine and complex motor actions.
All that to simply say, dance and movement use many areas of the brain. With many areas being stimulated, it stands to reason there are many neurological benefits of dance.
Improve Function – One Of Many Neurological Benefits Of Dance
A study in the New England Journal of Medicine by researchers at the Albert Einstein College of Medicine discovered that dance can improve neurological health. Researchers looked at the effect leisure activities had on the risk of dementia for elderly. They looked at elven different types of physical activities.
Interestingly, only dance lowered study participants' risk of dementia. The researchers believed this is because dancing involves both a mental effort and social interaction. Both types of stimulation help reduce the risk of dementia.
Certainly, you needn't wait to be elderly to benefit from the neurological benefits of dance. The study simply highlights how impactful dance can be on brain function.
In other studies, dance has been found to improve mood and some cognitive skills, such as decision-making and visual recognition. Dance also:
Reduces stress
Increases levels of serotonin
Aids in developing new neural connections
Improves executive functioning, long-term memory, and spatial recognition
Dance impacts many areas of the brain making it extremely beneficial for overall brain function.
The Therapeutic Power Of Dance
The Parkinson's Disease Foundation says the primary motor symptoms of the disease include bradykinesia (or slow movement), stiffness in the limbs and trunk, impaired balance and coordination, and tremors. It seems dance may aid in alleviating some of the symptoms.
"A lot of this research is observational, not hard science," says Tarsy, "but it's consistent and there's a lot of it."
Tarsy explained that dance can be considered a form of rhythmic auditory stimulation (RAS). Patients treated with this technique have a series of fixed rhythms presents to them, and then they're asked to move to the rhythms.
Studies of the effects of RAS on patients with Parkinson's or other movement disorders have found significant improvements in gait and upper extremity function. While there are not side-by-side scientific comparisons of RAS with either music or dance, Tarsy says people with Parkinson's "speak and walk better if they have a steady rhythmic cue."
Dance is a powerful activity. It can improve neurological function as well as preserve it. That's why the International Ballet Academy offers ballet classes for adults, including Beginner Ballet so everyone can enjoy the many benefits of dance.