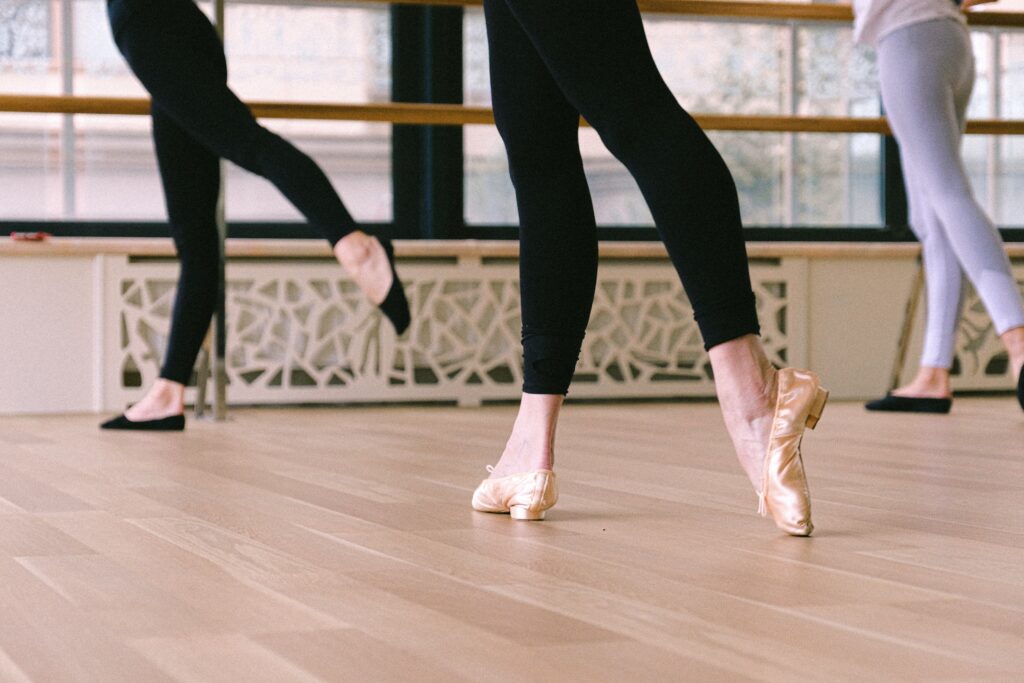 Once upon a time, many of us had little no concern about our cardiovascular health, memory, or balance. As we get beyond our early twenties, we realize we must be more conscious of our overall health and wellness. We consider joining a gym, but we rarely end up going in. What if you could simply take enjoyable adult ballet classes and improve your health?
Fortunately, you can. Ballet classes are an enjoyable way to improve your health. Best of all, with the International Ballet Academy's unique online learning platform, you can do it from the comfort of your own home.
Why adult ballet classes? The health benefits are excellent and include, but aren't limited to:
The Cardiovascular Health Benefits of Exercise
We all know the importance of being active. Being active improves our circulation, helps increase our heartrate while moving, and provides overall cardiovascular benefits. Before beginning any new exercise routines, especially if you have cardiovascular conditions, it is important to speak with your healthcare provider.
That said, for many, ballet is a safe and enjoyable way to enjoy the benefits of being active. Being active for 30 minutes a day at least 5 days per week reduces the overall risk of heart attack and stroke. Adult ballet classes are a wonderful way to increase your activity time each week.
If you've already experienced any cardiovascular issues, do talk with your doctor, but adult ballet might be able to help reduce the risk of future episodes as well.
Being active also helps many individuals reach a healthy weight. Everyone's healthy weight range can vary. At the International Ballet Academy our classes are for all body types. However, being active can aid each individual in reaching their healthiest build, whatever that may be for their body type.
Improved Mental Wellness With Activity
Being active is beneficial for our mental health and wellness. Exercise is an excellent way to increase endorphins and reduce stress hormones. While we can't say ballet will cure anything, we can say that for many, being active helps with overall mental wellness.
Some people use dance as a way to improve mood or even manage symptoms of depression alongside their other treatments. Others find dance to be a great way to relax and reduce their stress.
Music, movement, and enjoyment are great ways to lower stress levels and increase happiness. Ballet may not be able to change why you're stressed, but it can aid in managing your stress by helping you to stay active with an enjoyable activity.
Better Cognitive Function And Improved Memory
Movement, music, and patterns are all ways to improve your cognitive function and memory. Ballet offers all these things. Music provides positive stimulation while movement and choreography improve your motor planning.
As we age, the saying, "use it or lose it" rings very true in both our physical and cognitive health. With ballet, we are using both our mind and our body and aiding in maintaining optimal function for both.
The motor planning required to master each dance move is an excellent way to improve memory and cognitive function. What makes ballet ideal is you are using both your mind and your body to do something enjoyable.
Unlike a leg or arm workout where you're focused on any associated increased effort, ballet is a fun and engaging full body workout. Improve your cognitive function and memory without hyper focusing on different body parts in a less than enjoyable manner.
Potential Social Benefits
When you take a ballet class, you can find a new or reignite an old passion. When we dance, we often feel joy. When we feel joy, we want to share and talk about it. While you may not plie across the dance floor at the next wedding you attend, the confidence gained in ballet classes is likely to help you enjoy other forms of dance.
Build your confidence with adult ballet classes. Take the skills learned, the health benefits, and the social benefits to your next social event. You're likely to quickly see the benefits of adult ballet classes pay off.