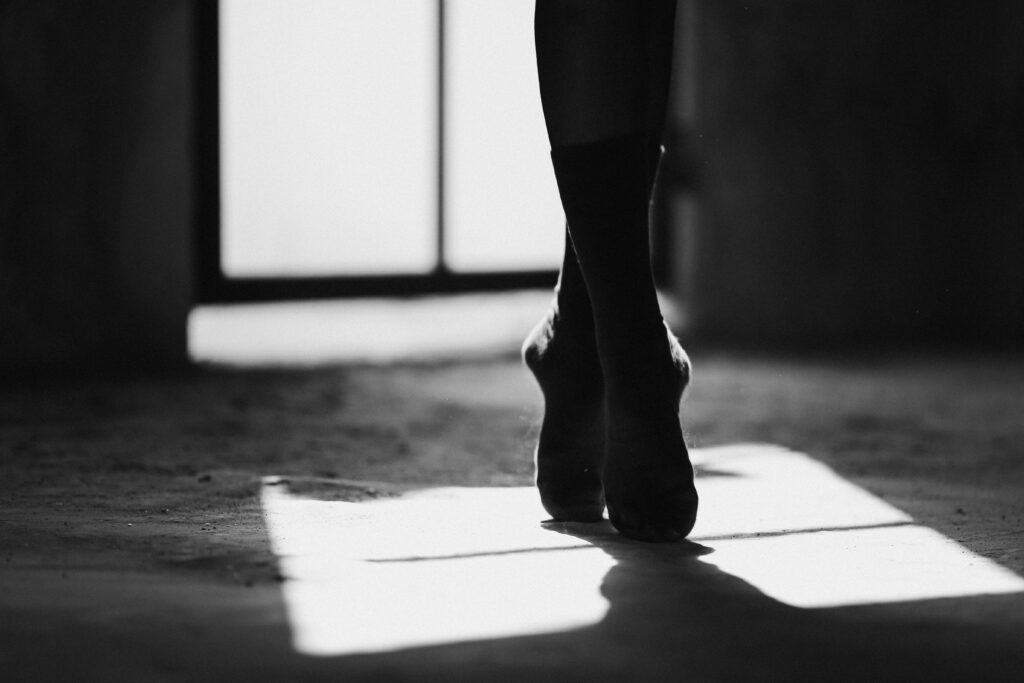 "I was like, 'Wow, I'm really gifted. I can do this,'" recalls Ingrid Silva of Rio de Janeiro, Brazil. Now a new mother, the once young Silva dreamed of anything to do with sports. Wisely, she followed her gifts, and pursued ballet.
As she tackles new motherhood, she is also tackling breaking barriers in ballet.
Surprisingly, ballet was never her original dream. However, she was introduced to dance at an early age. At only 8, she started dancing in a community dance project called Dançando Para Não Dançar. By the time she was 18, her teacher encouraged her to audition for Dance Theatre of Harlem.
Auditioning with over 200 people, being selected meant moving to New York in 2007. She arrived ready to face not just the challenges of professional dance but tackling a new language.
Ingrid Silva Proved Early on Hard Work Can Pay Off
Not only was Silva tackling a new language and professional dance, but she also now had to manage living in one of the most expensive cities.
To add to her income from the dance company, she had to pick up additional work. It was a delicate balancing act to navigate her dance alongside working in a restaurant, walking dogs, babysitting, and more.
Her steady hard work and talent began to pay off. In 2016 her work included collaborations with brands like Nike. This was an amazing game-changer in terms of income, especially in NYC.
Her commitment to hard work, her talent, and her drive to make a difference, led to being a co-founder of Blacks in Ballet. This organization is dedicated to highlighting Black ballet dancers all over the world, as well as offering creative workshops and scholarships.
Breaking Barriers In Ballet
While the art of ballet can and should be enjoyed by people of all backgrounds, body types, etc., there remains stereotypes within ballet.
"We felt the need to be heard, to be seen, just to speak loud about diversity," notes Silva. "Every time I say I'm a ballet dancer, everybody's kind of shocked. They don't see many women of color who are professional dancers. So Blacks in Ballet is also a way of teaching them that we do exist. We are here. We are very talented. We are from all over the world, and we are here to inspire and to make change."
By creating the organization Blacks in Ballet, Silva has the opportunity to lessen the shock when she introduces herself as a ballet dancer.
In addition to breaking diversity barriers in ballet, Silva is also breaking barriers about mothers in ballet.
While preparing to welcome her child, her husband and her faced not just the pandemic but fears around her career. Having a child and retiring from professional ballet seem to go hand in hand.
Fortunately, for Silva, that was not the case. After welcoming her daughter Laura in November 2020, she was able to return to dance.
Silva explained, "There are many dance companies who are like, 'Oh, you're having a baby. So you're not coming back to dance.'"
Fortunately, with the aid of a friend providing childcare, Silva was able to make her return. "Not many women are privileged to do that," she says. "And I am really happy to be able to break this barrier."
Moms Can Continue to Pursue Their Career Goals
Ingrid Silva not only proves hard work pays off in ballet, and that you can break barriers in diversity, she showed the world moms can in fact remain professional ballet dancers.
In May of 2021, Silva returned to the stage for the first time since giving birth. She became tangible proof that motherhood does not mean the end of a dance career for all.
Silva is truly breaking barriers in ballet, and all professions, by showing what moms are truly capable of. Choosing motherhood and putting your family first does not always mean giving up your career or your dreams.
EmpowHer New York
In addition to founding Blacks in Ballet, Silva founder EmpowHer New York. This organization aims to support "women who break through the glass ceiling imposed by society and live authentically according to their truth."
Silva is proof you can break glass ceilings and live your truth. Now, she is on a mission to help others do the same. Even as a busy dance and mother, Silva is proof we can all do powerful things.