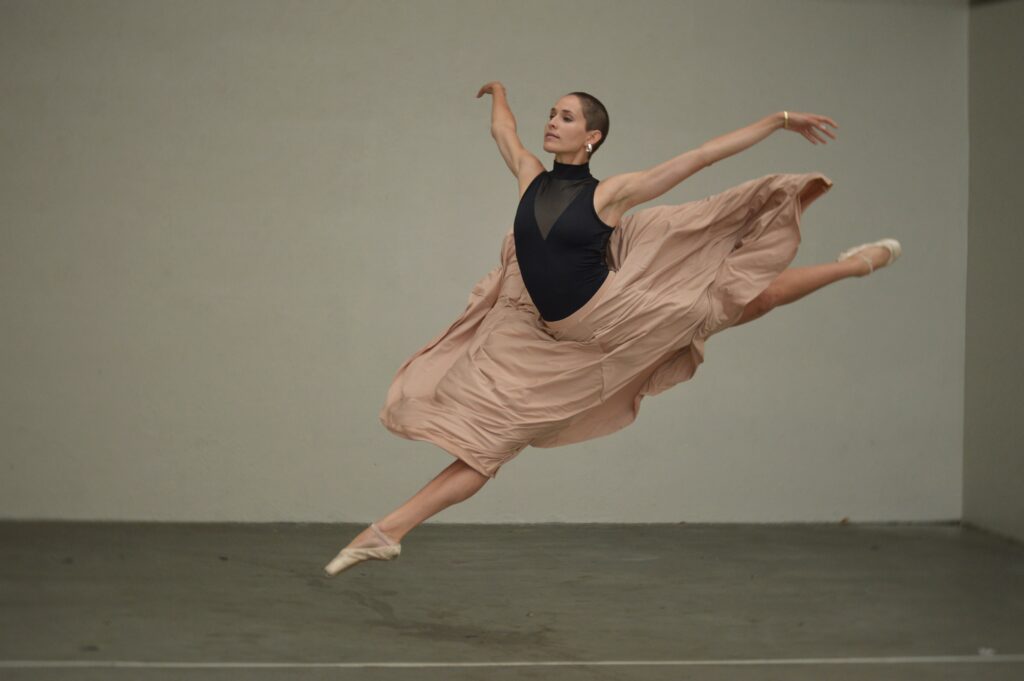 As an adult, finding activities you enjoy while staying in your schedule and your budget can be incredibly challenging. Many of us struggle to find time for ourselves between work, our children's schedules, our partner's routines, and more. However, finding time for an activity is important. Why? Because Ballet improves your life.
I'm sure you're wondering just how ballet can improve your life. But it really can. Staying active, having fun, and exposure to music are all proven to be good for us.
Here's how ballet improves your life:
Staying Active Is Important
How many of us sign up to join a gym? Take a fitness class? Or buy new exercise equipment but don't quite follow through? Pretty much every adult.
Why? Because we enjoy being active. We know about the health benefits. However, staying motivated and finding time can be incredibly hard.
However, with the International Ballet Academy's unique online platform, you have no schedule concerns. You can enjoy our professional instructor's classes from the comfort of your own home.
With ballet, you're able to enjoy staying active. You can master new skills and then put them together in a beautifully choreographed dance. Unlike some forms of exercise, ballet allows you to compile all of your skills into a beautiful form of art.
As we age, staying active is important for our:
Cardiovascular health
Lung function
Metabolism
Maintaining healthy weights
Staying strong
Keeping our balance
Mental wellness and lowering stress levels
Ballet Reminds Us That Working Hard Helps Achieve Goals
We know that working hard and staying the course is important for reaching goals. However, as we become adults, many goals are very long term. We can easily lose sight when we're saving for a new home's down payment, working on a start up company, or saving for our retirement.
With ballet, we have a tangible reminder as we achieve the goals of staying active and improving our dance skills. Whether your goals for dance are physical or artistic, with ballet you get to feel a reminder of working hard to achieve a goal.
While ballet is work, it is enjoyable. You get to enjoy yourself while mastering new skills and testing your body's ability to learn new moves.
Ballet Improves Your Life By Reducing Stress
Music, movement, and enjoyment can reduce stress levels. By taking adult ballet classes, you get to do all three. Keeping stress levels down can often take a conscious effort.
We spend much of our time trying to juggle work, kids' schedules, relationships, household responsibilities, and more. There are few times we can clear our minds and simply enjoy ourselves. Taking a regular ballet class, especially in the comfort of your own home, can help you clear your mind as you focus on the moves and the music.
When we have something we enjoy, when we feel physically better, when we reduce our stress levels, we can improve our lives.
Ballet Keeps Your Mind Sharp
Keeping up with work. Managing your schedule and duties at home. Navigating finances and more can be quite taxing on the mind. Keeping your mind sharp can help alleviate some of the stress from navigating all the above things.
People who stay active, who dance, and who are exposed to routine have improved cognitive function. Keeping your mind sharp improves your life because your tasks remain manageable.
Dance is known to improve overall cognitive function, memory, math skills, and more.
There are many ways to improve your life. Certainly, ballet isn't going to improve every area of your life. However, ballet has the significant possibility of improving your life in many areas. Being in better shape, lowering your stress levels, and keeping your mind sharp are all wonderful ways to improve your quality of life.