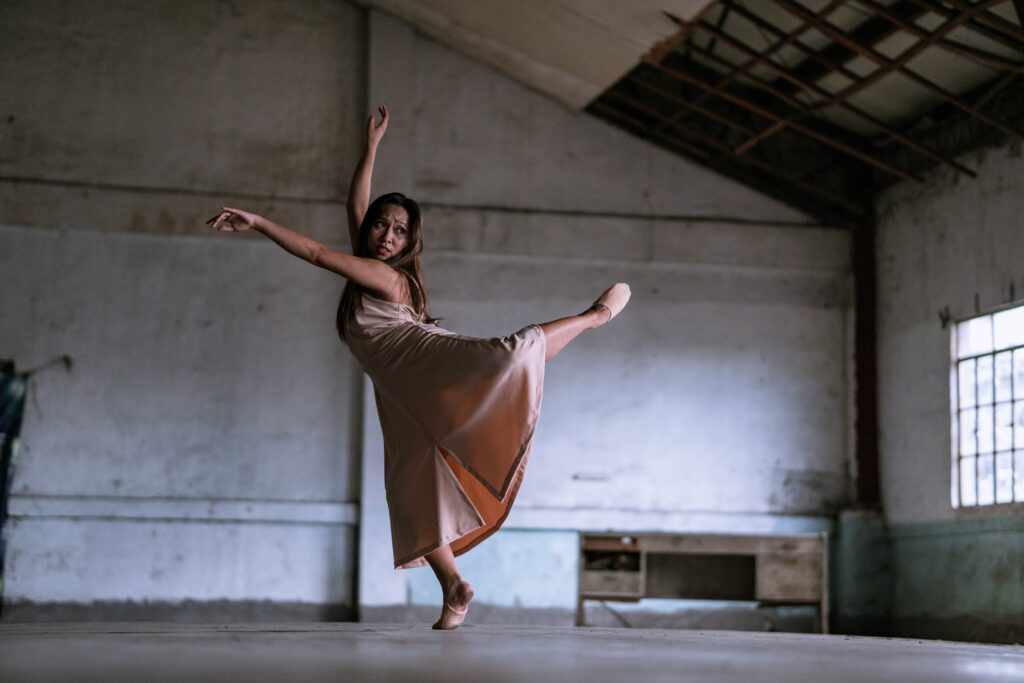 Perhaps you're daydreaming about performing on a stage while dancing through the hall of your home. Is it too late to begin adult ballet classes? Is it worth taking ballet as an adult? You're already in love with dancing, but you're unsure it is truly doable as an adult.
There are a lot of myths related to adult ballet. At the International Ballet Academy we want to help you make an informed decision about ballet classes. By busting some common myths, we hope to encourage you to turn your daydreaming into a reality. We want you to feel confident in your dancing abilities.
Myth #1: You Need Previous Ballet Experience to Take an Adult Ballet Class
Absolutely false! One of the most important things to use at the International Ballet Academy is to ensure all have access to ballet. There is no need to have previous ballet experience, as a child or an adult, to begin our adult ballet classes.
In fact, not only do we have Adult Beginner Ballet, but we also have an Absolute Beginner Adult Workshop designed for adults with little to no ballet experience. This class ensures you can confidently begin ballet training.
Professional ballet instructors ensure ballet students master each skill before moving to the next step. Ballet skills need to be built upon to ensure each move is properly and safely executed. Our unique synchronous and asynchronous classes are all taught by qualified ballet instructors who know the importance of mastering each level.
Whether you need adult beginner ballet, absolute beginner, or you're ready for an advanced level, we can help!
Myth #2: You Cannot Do Ballet After Your 20s
Once again, absolutely false! Perhaps you will not share the stages with the Rockettes in your forties. However, no matter your age, you can truly enjoy ballet training. It has significant benefits at all ages. And health benefits aside, it is a wonderful way to enjoy the performing arts.
As mentioned above, we have an Absolute Beginner Workshop. The details for this beginner ballet class designed for adults of any age include:
"Have you always dreamed of learning ballet, but never had the opportunity? Perhaps for you, ballet is what you loved to do growing up but have since lost touch while pursuing another career? It is never too late to fulfill the desire within and start dancing. The Absolute Beginner Ballet Workshop is an introductory course for all. It does not matter how much time has passed; we welcome everyone to learn from the very beginning."
Whether you're twenty-one or seventy-one, you can begin and enjoy ballet. This beautiful form of art is excellent for keeping your mind and body sharp at all ages.
Myth #3: You Need to Be Naturally Slim to Do Ballet
If you have not caught on, obviously all of these myths are just that, myths. This is completely false. While some elite ballet companies putting on world renowned shows have height and build guidelines, the International Ballet Academy has none.
Ballet is a beautiful form of art which can be enjoyed by everyone regardless of body type. From adult beginner to intermediate, you can master ballet skills with any body type. There are no height, weight, or fitness restrictions to enjoy ballet.
At the International Ballet Academy, we truly believe ballet should be enjoyed by all!
Myth #4: Adult Ballet Classes Are Extremely Formal and Boring
Ballet may be a classical form of dance, but that does not mean it needs to be boring! Our classes provide formal ballet training with engaging instructors. Ballet is classic but exciting. The beautiful movements in ballet can be used with any style music to liven it up or to match your preferences.
Ballet is classic but not boring. The rich and talented works of traditional classical music and classic ballet choreography can be an engaging way to connect to the beauty in the art of ballet.
As you can see, the myths surrounding adult beginner ballet are just that, myths. Ballet is a wonderful form of art we look forward to sharing with you. Click here to register today!