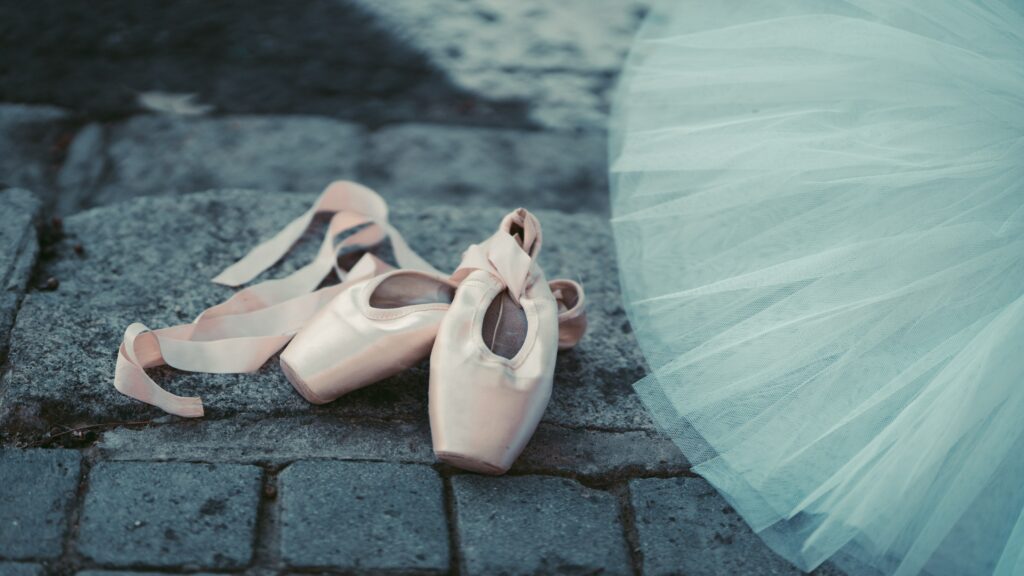 While on maternity leave, Misty Copeland shared, "My personal life, I've really kept pretty private." Her sharing that she became a new mother three months ago is evident that she values her privacy.
The famous Copeland is taking time to focus on her son, Jackson, and establish her fashion line. She is the co-founder and designer for Greatness Wins athletic wear. From a history making ballet dancer to mom and fashion designer, Copeland continues to leave an important mark in the world.
How Did Misty Copeland Make History?
The world of ballet is not necessarily known for being inclusive. The Eurocentric body standards and social expectations can make breaking into professional ballet difficult. The world of ballet tends to be a cookie cutter, one-size fits all body type (down to hairstyle), and not very diverse.
Copeland made history in 2015 when she became the first African American female principal dancer with the American Ballet Theatre (ABT).
Her accomplishment in a world which is not always equitable, gave hope to many young dancers who do not fit the traditional Eurocentric ballet mold. She began making waves shortly after beginning her training at age 13, as by 15 she won first place in the Music Center Spotlight Awards.
In addition to making history as a principal dancer, she received a 2014 Dance Magazine Award and was named to the 2015 TIME 100 by TIME Magazine.
She's added author, fashion designer, and now mother to her extensive list of accomplishments.
Balancing Fame and Privacy – Copeland's Baby
While Misty Copeland became a household name among those interested in the arts, she's kept much of her life out of the spotlight. In 2015, she did allow cameras to follow her as she starred in the documentary, A Ballerina's Tale.
Copeland kept her pregnancy and early motherhood out of the spotlight. It has been over three months since Copeland and her husband, Olu Evans, welcomed Jackson.
While she dances in the spotlight, her private life remains just that, private. She plans to also keep her son away from cameras. Saying to People Magazine, "Definitely with my son, I wouldn't have him probably be on camera for anything. But when it comes to my career and what I'm doing, I'm really open."
Misty Copeland's New Fashion Line
Not only has Copeland taken on motherhood, but she's also tackling a new adventure in fashion. She is planning to stay off stage until fall of 2023 to recover from pregnancy, birth, and take time to focus on her son.
However, it is not all rest and recovery. She is focused on launching her women's line with Greatness Wins. While the line is not yet released, the excitement is already building. Per the site, Copeland says:
"Throughout my career, I have stressed the importance of recognizing ballet dancers as both artists and athletes. The common ground between artist and athlete is that our bodies are our instrument. Every time we perform, we drive our bodies to go beyond, to achieve the extraordinary, all while making it look easy."
Be sure to check out Greatness Wins to read her entire statement.
Inspired By Misty Copeland? Get Dancing!
Misty Copeland has no doubt inspired generations of young dancers. However, as she continues in her career, she gets to inspire adults and mothers alike.
At the International Ballet Academy, we know ballet is a beautiful form of art which everyone should have access to. We may not all be headed to the stage as principal dancers, but we can all enjoy ballet.
Have you welcomed a new baby? No problem! Our unique online platform combines synchronous and asynchronous lessons for you to train from the comfort of your own home. Busy work schedule with a long commute? Long hours in healthcare?
Whatever challenge you face, our lessons can easily be made to fit into your routine. We truly believe every child, every teen, and every adult should have access to the beautiful art of ballet.
Ready to get dancing? Learn more about all the classes we offer and get dancing today.