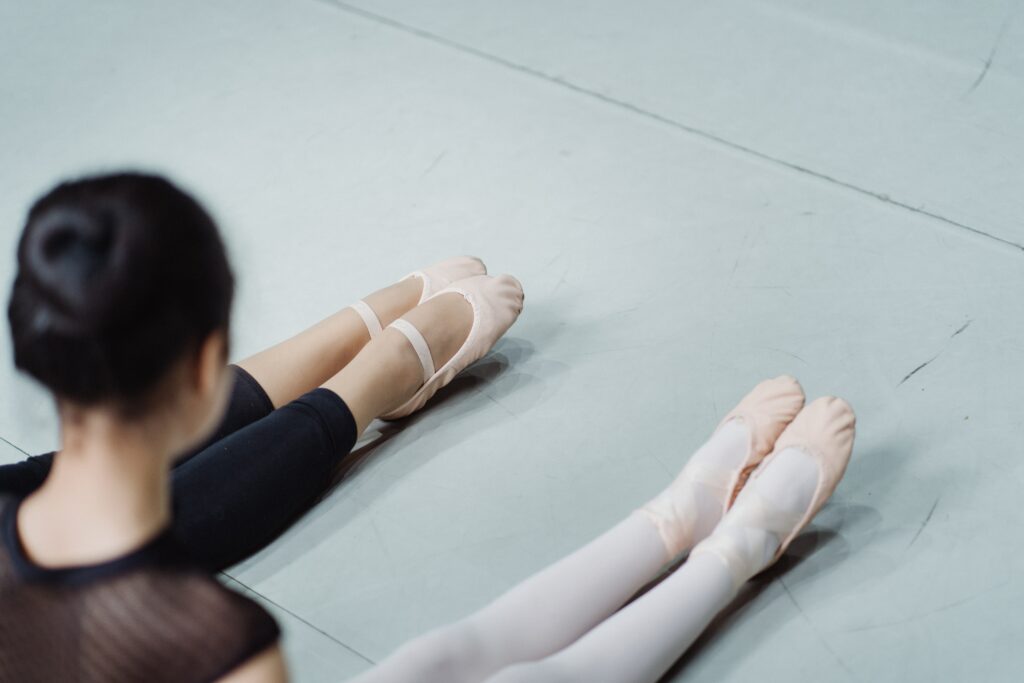 One of the hardest things as parents is realizing we must send our kids into the world. Whether it be daycare, elementary school, and even on day the "real" world, letting go of our kids can be difficult. However, when we build their confidence, we can know they can tackle almost anything. That is why Ballet for kids is a wonderful activity.
Research shows that ballet is a great way to help build your child's confidence. And at the International Ballet Academy, our unique online platform is the perfect place to build confidence. Even a timid child can comfortably build their confidence.
How Does Ballet For Kids Build Confidence?
Ballet has significant benefits for children. Many of these benefits lead to improved confidence. When your child learned to walk, they likely clapped with glee. They overcame a task and were excited and proud of themselves. As you cheered alongside them, you witnessed their confidence grow.
Ballet is a beautiful form of dance which builds skill upon skill. As kids learn each step, and then the next, and it comes together in a beautifully choreographed dance, their confidence grows.
The physical benefits of ballet can also aid in building their confidence.
Ballet for Kids Improves Coordination, Balance, and More
Kids who take ballet spend time focusing on their coordination and balance. They will not even realize it as they enjoy creative movement or ballet for kids, depending on their age. However, the improved coordination and balance can help them feel more secure in their bodies.
Proprioception is the sense in the body of knowing where your body is in space. This is something that continually develops in young children. Kids who struggle with proprioception are prone to tripping, bumping into things, and fidgeting. There is certainly nothing anyone should be embarrassed about if they are struggling a bit.
However, we know that the world can be a difficult place to navigate. When children struggle to feel in control of their bodies in the environment, it can make them feel a bit insecure. Early activities, such as ballet for kids, can help kids develop their proprioception and thus their balance and coordination as well.
Ballet Can Improve Academic Skills
Children should not find their worth in their ability to do an activity, score well on a test, or anything of the sort. However, confidence comes from putting their best into something, whatever their best is.
Research shows that physical movement, especially large gross motor activity, is directly tied to cognitive development. Ballet requires learning patterns, listening to music, and memorizing steps. All these things are known to improve math, problem solving, and even reading skills.
When kids are given the tools to do their best, shown how to work hard, they have improved confidence. Signing your child up for ballet is not about ensuring they will be a straight A student. However, it is about helping them reach their best potential by giving them tools to build their cognitive strength and confidence.
Ballet For Kids Helps With Future Activities – Long Term Confidence
Some kids jump into ballet and train long term. Other kids love ballet but use as a stepping stone to other activities. Regardless, ballet is a wonderful way to help prepare them for future activities. How? Well, in many ways:
"Whether you child is interested in mastering ballet or moving to the football field (or both!), ballet for kids is a great start.
"It is important to help our children give their bodies the movement they need. By helping them develop good core strength, coordination, and motor planning, we help them be prepared for any future physical activities.
"With the neurodevelopment mentioned above, as well as the improved cognitive abilities, ballet for kids is an important activity. We may be biased here at the International Ballet Academy, but we honestly believe all kids can benefit from ballet."
Be sure to read Ballet For Kids – Why All Kids Should Dance to learn more about the benefits of dance.
Ready to get started? You can register now for whichever class will meet the needs of your child.