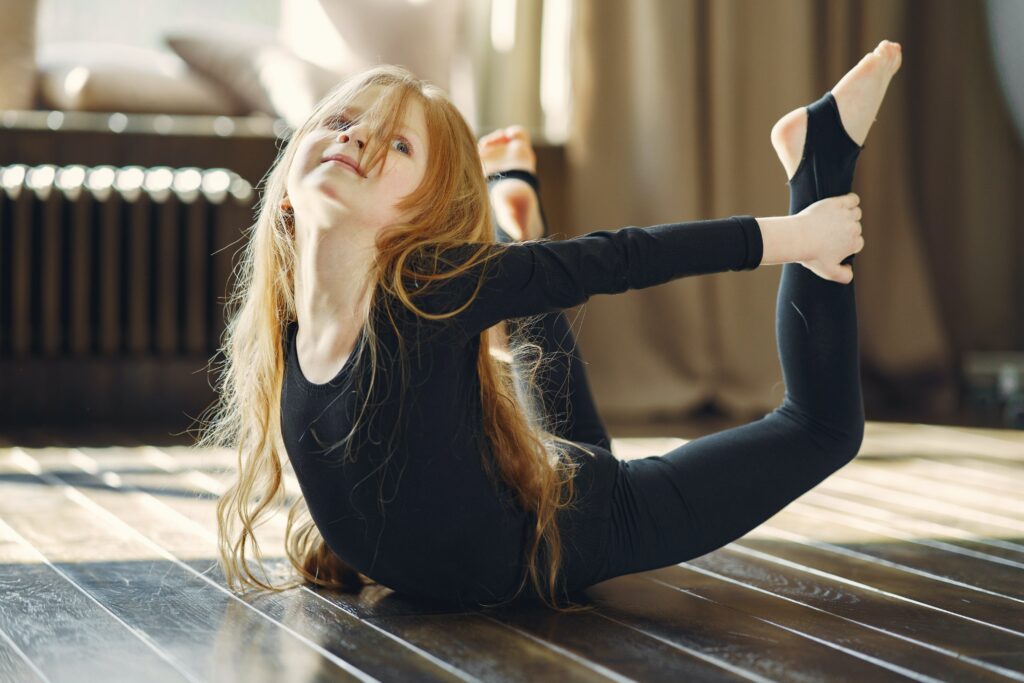 Ballet for kids can seem like a rite of passage. Some children gravitate to it, while others have only minor interest. We tend to sign our kids up for ballet, soccer, and other kid friendly activities hoping they will find their passion.
While staying in dance forever is not something all kids will do, all kids should dance. Ballet is an excellent way to help achieve that.
Why should all kids dance? Movement, music, and choreography are all immensely beneficial for child development. Ballet is a wonderful way to incorporate these things into your child's life.
Ballet Is Great For Neurodevelopment
Kids learn through play. They develop through movement. Ballet incorporates a level of play, imagination, and movement into a fun activity.
Exposure to rhythm in music and patterns in movement is beneficial for developing neuropathways. These precursors to later understanding math can be an important part of preparing your child for school.
Research shows that theres a strong correlation between children being active and improved neurodevelopment.
A child is not simply learning to walk. A child's body is developing a vestibular system, proprioceptive system, coordination, and more. These go hand and hand in physical and cognitive development.
Ballet For Kids Improves Core Stability
While a child will not develop true core stability until they are around eight or more years old, early strengthening is important.
A lack of core strength can impact athletic ability, but it can also impact academics. Our core muscles aid in our posturing. Poor core strength leading to poor posture can keep a child's mind distracted from learning as their body wiggles trying to find comfort at their desk.
Even if your child decides to only dance for a few seasons, the benefits can be lifelong. In our modern culture, even young preschoolers get fewer hours of gross motor activity than their bodies need.
Children need several hours a day of gross motor movement to build appropriate strength. Having a weak core, having weak scapular muscles, those can even impact writing. Because ballet is a whole-body exercise, it is a great activity for all children.
Ballet Can Teach Directions in a Fun Way
It is important for children to be able to learn patterns. It is also important for children to learn how to follow step by step directions. This is important for social and academic life, as well as problem solving skills.
The more opportunities a child has to practice listening and following multi step directions, the better. It is an important cognitive skill. As with many things, practice improves this skill.
It is also a chance for children to practice self-discipline. Using self-control to follow an instructor's directions as well as committing to practice are excellent skills.
Certainly, children will be silly at times (and we love that in dance), but ballet is a disciplined art. It is fun, but a wonderful way to develop self-discipline over time, in an age-appropriate way.
Ballet Will Help With Future Activities and Academics
Whether you child is interested in mastering ballet or moving to the football field (or both!), ballet for kids is a great start.
It is important to help our children give their bodies the movement they need. By helping them develop good core strength, coordination, and motor planning, we help them be prepared for any future physical activities.
With the neurodevelopment mentioned above, as well as the improved cognitive abilities, ballet for kids is an important activity. We may be biased here at the International Ballet Academy, but we honestly believe all kids can benefit from ballet.
Dance is a fun and engaging way to set your child up for success. Ready to get started? You can register now for whichever class will meet the needs of your child.