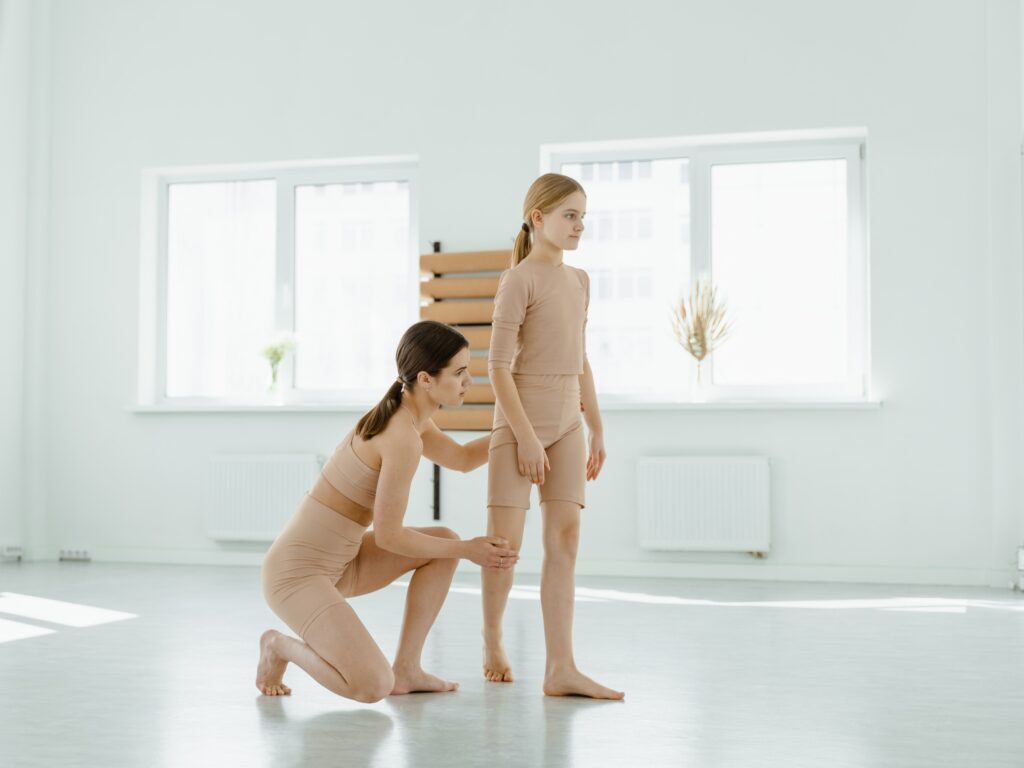 As parents, we want to encourage our children to have success, whatever that looks like for each child. One big component of success is learning a bit of age-appropriate self-discipline. Ballet for kids is a wonderful and fun way to practice self-discipline.
Ballet for kids gives your child the opportunity to master important life skills without even realizing they are learning. Dance incorporates movement and music with instruction. It also teaches mastering skills which take self-discipline.
What is Self-Discipline For Kids?
Self-discipline involves regulating oneself. For children, this is a childhood long process that happens in developmental stages.
"Self-discipline is the ability to control yourself and to make yourself work hard or behave in a particular way. It is the ability to handle delayed gratification."
Research shows that children who can tolerate delayed gratification are more likely to have future academic and career success. There is nothing abnormal about early childhood impulsivity and struggling with delayed gratification. However, as parents, we can work towards developing self-discipline in age-appropriate ways. This can set our children up for future success.
How Does Ballet For Kids Teach Self-Discipline?
When children begin ballet, it is often through our parent and child classes. These classes are early movement, creative movement, and pre-ballet. At this stage, children are learning the very basics of listening to instruction and understanding patterns.
Overtime, our youngest dancers learn to follow instructions even with distractions around them. This is done gradually by having our youngest dancers learn in 15-minute lessons. Rather than expecting young dancers to stay focused for extended periods, we give them short lessons to help build their self-discipline over time.
Ballet allows children to learn delayed gratification through gradually building skills until they finish a full routine. Ballet helps children master balancing, gross motor skills, patterns, and more. All these skills build together to help children prepare for the next level in ballet.
After parent and child classes, ballet levels one to three offer the opportunity for children to master age-appropriate self-discipline. At this stage, many older children will train more than once a week. They quickly learn if they do not focus on training, they will struggle to master new skills.
For children who enjoy ballet, the desire to master new skills offers the encouragement to build self-discipline.
What Other Benefits Does Ballet For Kids Offer?
Ballet for kids offers more than self-discipline. Ballet is a wonderful activity which supports both physical and cognitive development in kids.
Some benefits of ballet for kids includes:
Learning to follow instructions and steps
Improved motor skills and coordination
Better balance
Improved motor planning
Exposure to music and patterns
Regular exercise
Improved confidence
Developed internal motivation
To learn more, be sure to read Five Reasons Children Should Take Ballet.
Is Ballet The Best Activity For Self-Discipline?
There are many ways to help your child develop self-discipline and internal motivation. The best activity to do so can vary child to child. However, given them many benefits of ballet, it is an excellent activity to add to your child's development.
Children gain self-discipline and internal motivation through mastering skills, completing tasks, and doing so on their own with just a bit of guidance. Ballet for kids is an excellent way to allow kids to use their bodily autonomy to master ballet skills. The ability to develop skills and put them together for beautiful choreography can aid in understanding delayed gratification.
The internal motivation can come through increased self-confidence as they master each level of ballet.
You can help your child develop age-appropriate self-discipline by helping them develop a schedule or routine for their dance practice. If you are doing a parent and child class, you can model your commitment to class which will help them understand commitment.
Ballet for kids is fun, engaging, and developmentally beneficial for many children. From parent and child classes through advanced ballet, we have a class perfect for your child. Learn more and register today to get started with helping your child master self-discipline.