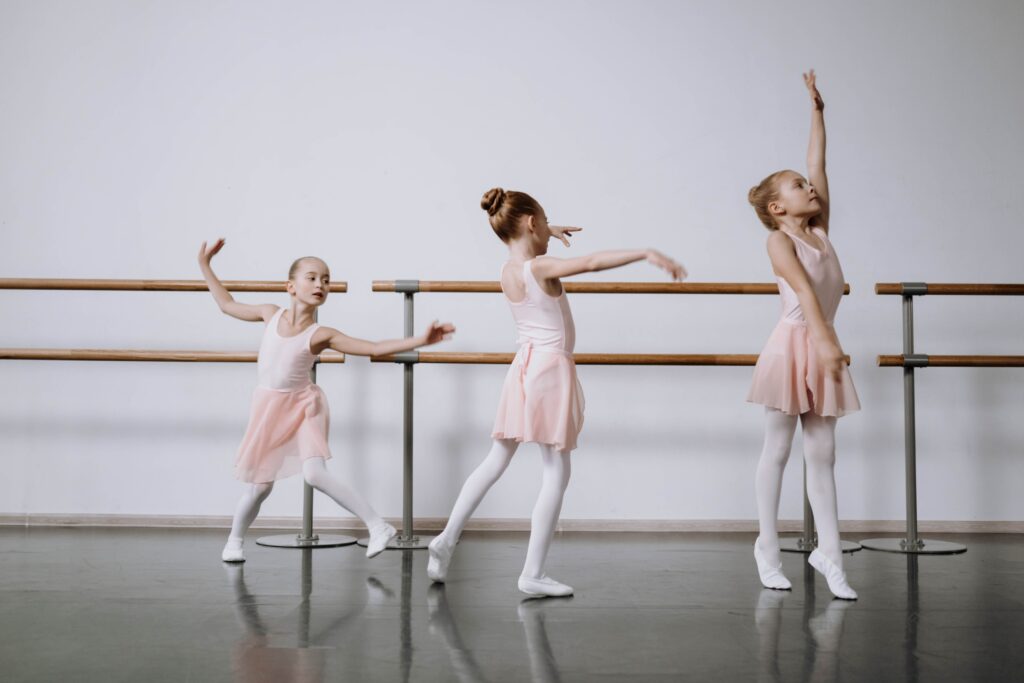 Finding the right ballet class for your toddler is important. Ballet is a fun rite of passage many children enjoy. However, when you're searching for "toddler ballet classes near me" it can be hard to decide which classes are best.
Ballet has significant benefits for all, especially developing children. Yet life with a toddler can be busy and even chaotic at times.
Finding a ballet class as close to you as possible is important. That's why the International Ballet Academy offers toddler ballet classes right in the comfort of your own home.
That's right, your toddler can get all the amazing benefits of ballet without you having to pack up, buckle in the car, and deal with transitions.
What Are Caregiver and Me Ballet Classes?
We recognize that developmentally, toddlers need support. Our professional instructors are engaging and make ballet a fun time for you and your child. Caregiver and me classes allow you time to bond with your little one while helping them develop a love for dance.
These classes offer early exposure to music, movement, and following instruction in a fun, age-appropriate way right in your own living room.
This class is, "based on ballet education, in conjunction with the Montessori method and understanding of early childhood development. This class is fast-paced programming, dividing up the 15-minute classes into warmup, class, and cool down in a fun, high energy, creative, and intuitive way.
This class will stretch your child's imagination, grow your bond, and increase their physical strength."
What Are The Benefits of Toddler Classes at The International Ballet Academy?
Most toddlers have a short attention span. The ability to get through a class which lasts more than 20 minutes is a significant challenge. Their developing minds are busy exploring their environments. It is completely age appropriate for them to wander from a dance lesson which has lost their interest.
Many dance instructors know this. However, creating shorter classes is inconvenient. No one wants to spend fifteen minutes packing up to leave, time in the car, the commute back home, unpack, etc., multiple times a week with a toddler or for just a short ballet lesson.
Many toddler ballet classes end up being at least thirty minutes to make them worth the time and effort. However, after about fifteen minutes much of the class is wandering around unable to focus.
With our unique fully online ballet academy, available right in your own home, we can create truly age-appropriate ballet classes. This means our toddlers have access to four 15-minute classes per week. This allows a full hour of instruction per week done in an evidenced based way. Toddlers truly cannot focus for extended periods of time.
Breaking down the classes ensures adequate exposure to dance without straining their attention span.
Are Toddlers Old Enough to Take Ballet?
Your little one may not be ready to be dropped off at a local dance studio solo. However, as soon as they're they can begin learning the art of ballet.
Having caregiver and me classes ensures your little one has assistance and increases bonding as they tackle each new skill. Our engaging instructors are familiar with teaching little ones while helping you to help your child.
Early exposure to music, movement, and instructions is excellent for the physical and cognitive development. There is no need to wait to provide your child with these benefits. In fact, the earlier a child is regularly exposed to music and movement, the more benefit it can have. Their brains experience their most rapid development in the first five years of life.
By helping your child enjoy ballet as a toddler, you are giving them a true gift in healthy development.
Ready to help your toddler enjoy ballet and further their development? Be sure to register today!